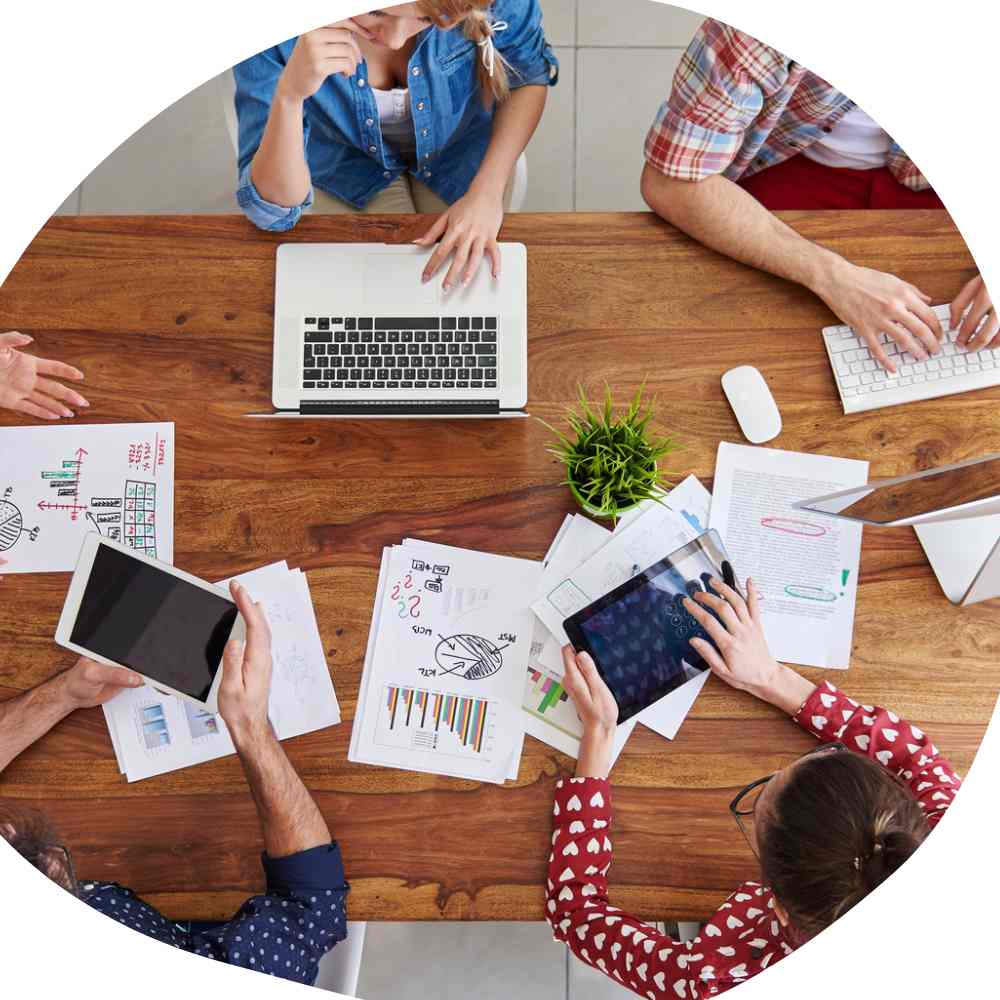 Software for automating board meeting preparation.
Used by community associations, condos, HOAs, nonprofits, & charities to power their boards of directors.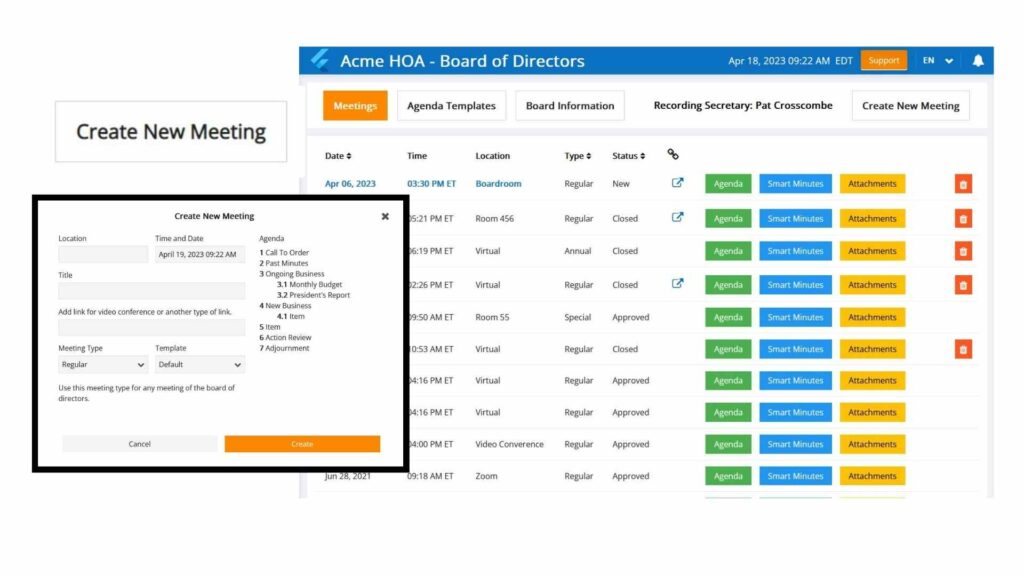 Streamline meeting preparation for directors
Simplify agenda preparation using reusable templates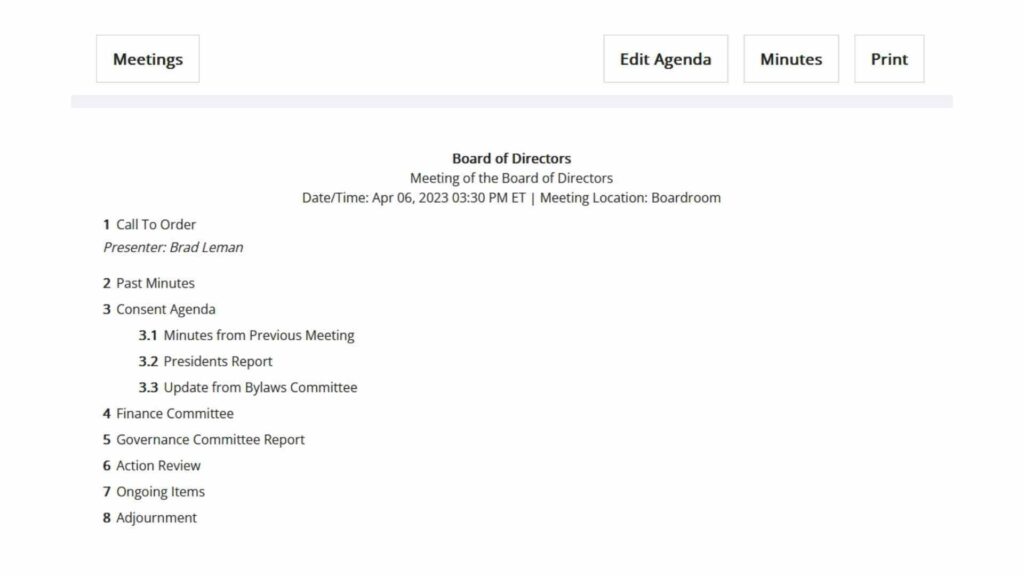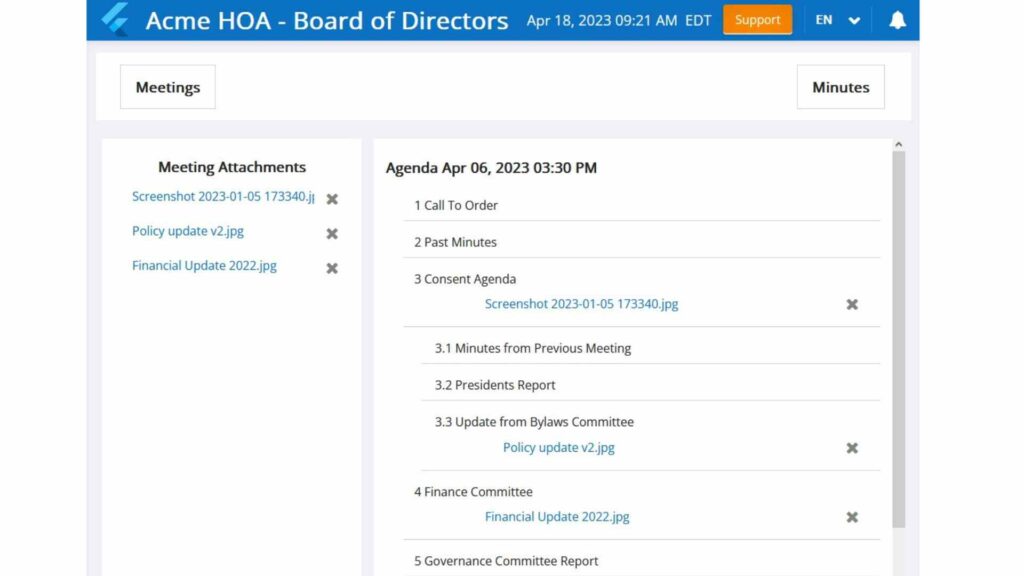 Make accessing meeting materials a breeze
Agenda Templates
Create re-useable templates for every kind of meeting.
Agenda Builder
Create fast using our easy-to-use drag-and-drop builder. 
Agenda Modules
Create a customizable library that meetings 
Timing
Assign agenda items to individuals and allocate time.
SMART Meetings
Start and end meetings & add the date and time with the click of a button.   
SMART Motions
Quickly approve motions from dropdowns with pre-populated directors' names.
SMART Attendence
Take attendance fast with a tick in the check boxes beside potential attendees' names.
SMART Actions
Assign an action or a project during a meeting.
Directors' Terms
Set the length of director terms and add start and end dates.
Dynamic Agenda Modules
Create a customizable library that meetings your organization's specific needs. .
E-Signatures
Invite directors to e-sign approved minutes.
Chat
Add comments before, after or during meetings.
Frequently Asked Questions
Check out these other great features