What's new in BoardSpace?
Discover our newests features and updates
October, 2023 Release 3.7, focused on improving user experience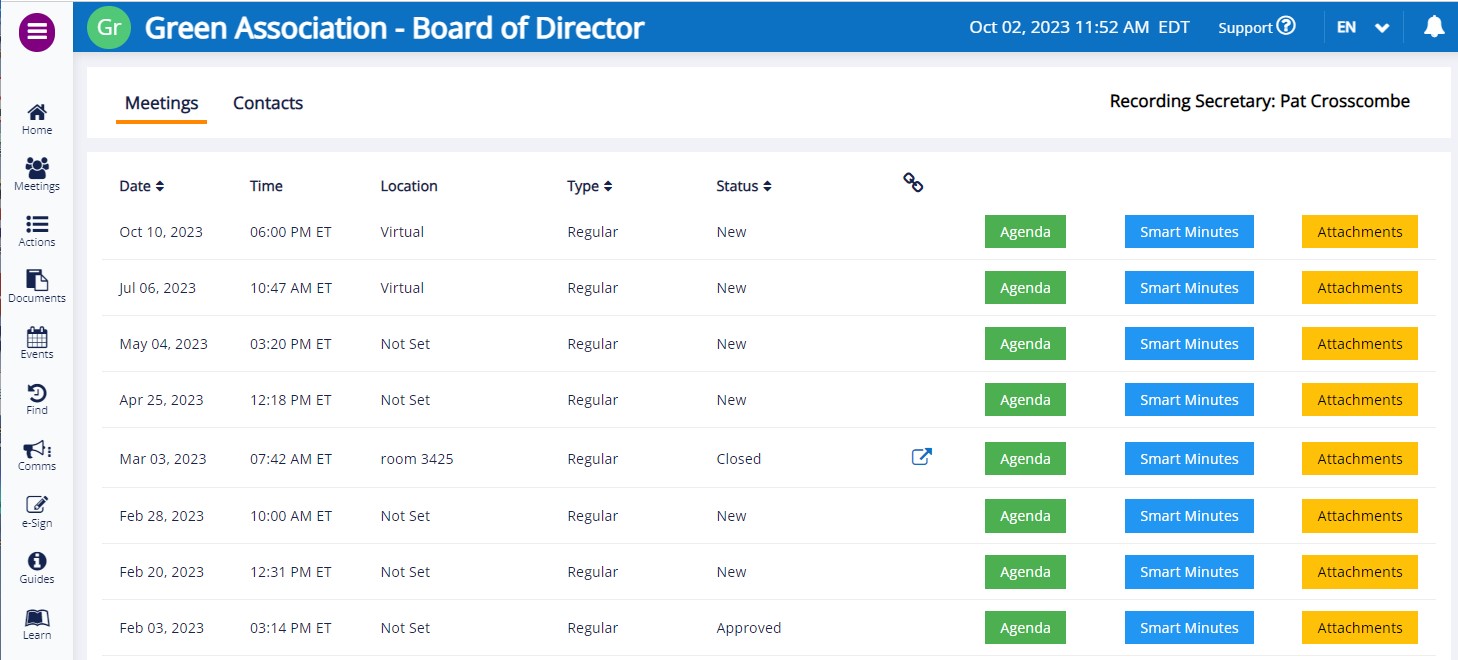 We've brought back the menu labels for the left-hand side menu.
New icon to indicate the drop down menu.  

Drop down menu has been reorganized and the names of the layers improved to make more sense.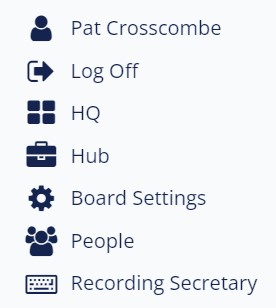 Our top navigation has received a few minor tweaks to guide people more easily.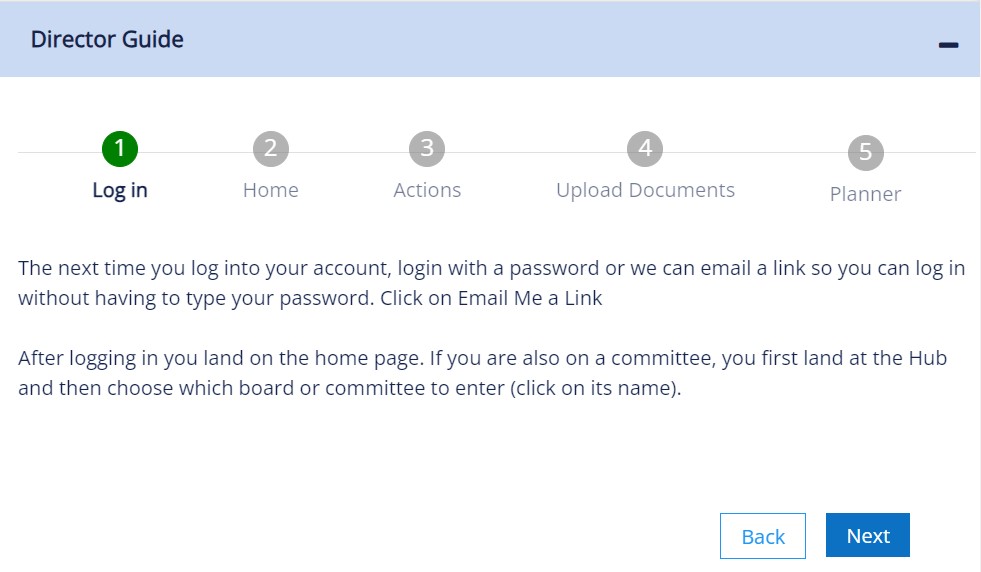 Guides
New directors and admins can follow through the sections and learn more about BoardSpace.
Minor Tweaks 
Board Information is now Contacts
Users are now People. We never liked called our BoardSpace people "users" as it always sounded a bit rude.
Admins will notice a few changes for adding people.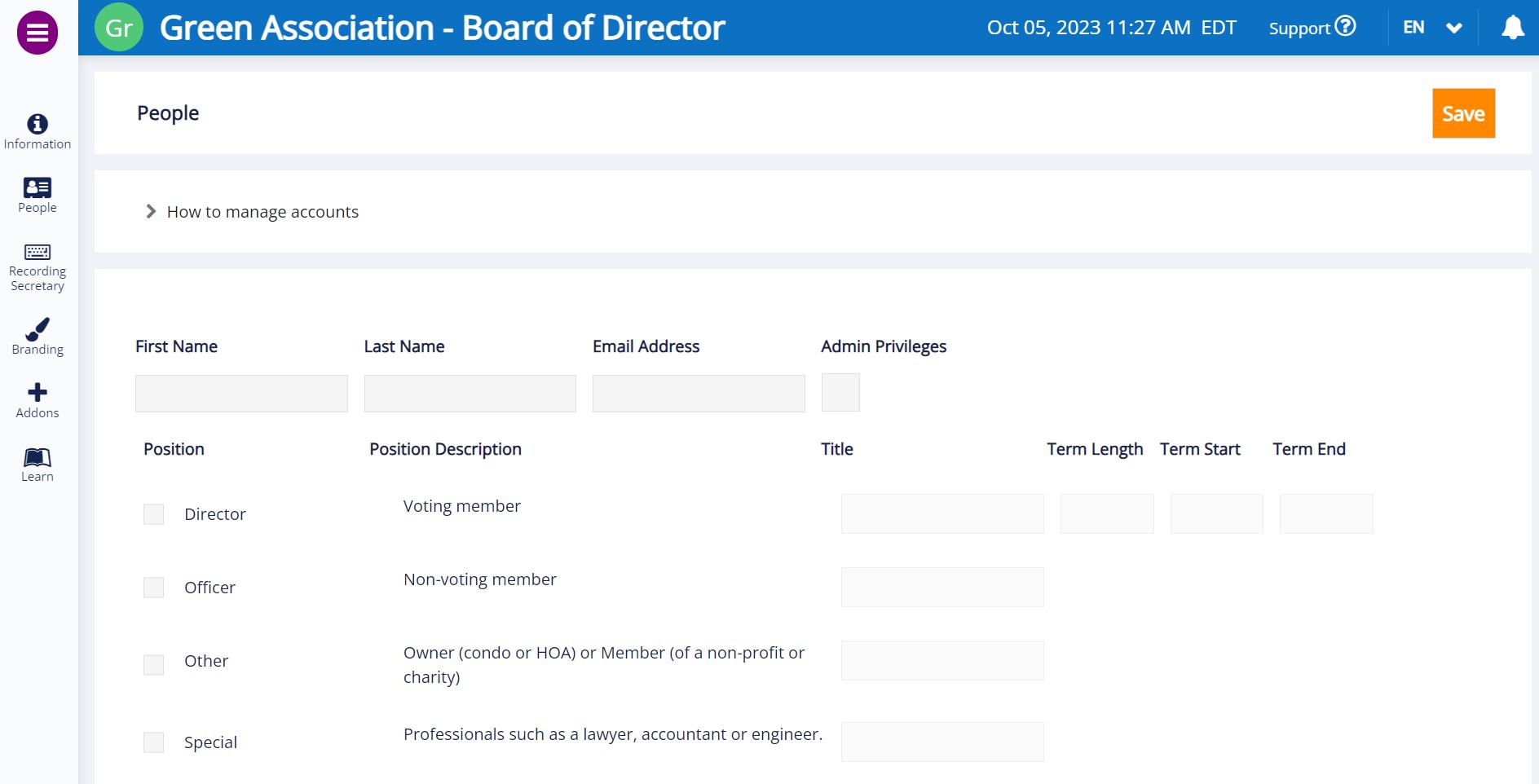 Agenda Templates & Agenda 
Admins and Recording Secretaries will notice the drag dots (the 6 dots) on the left-hand side.

Bug Fixes  
A fix to the agenda presenters.